HAEKWANG strives to meet each customer's needs via continuous R&D and product
improvement.
In order to respond to the changed environment of modern society, Haekwang received approval from the Corporate Institute on August 5, 2002 and is working on R&D such as developing alternative models and mass production of new material products through diverse research to respond to new technologies required by semiconductor companies, universities, research institutes, hospitals and computer rooms, and to provide products that users want at the right time, we have 25 cases of industrial property rights at home and abroad, and to respond to changing design and to customers.
18 Domestic industrial property rights in US, Germany, China and Japan. 15 International industrial property rights; the most number of patents obtained in the industry.

INDUSTRIAL CERTIFICATIONS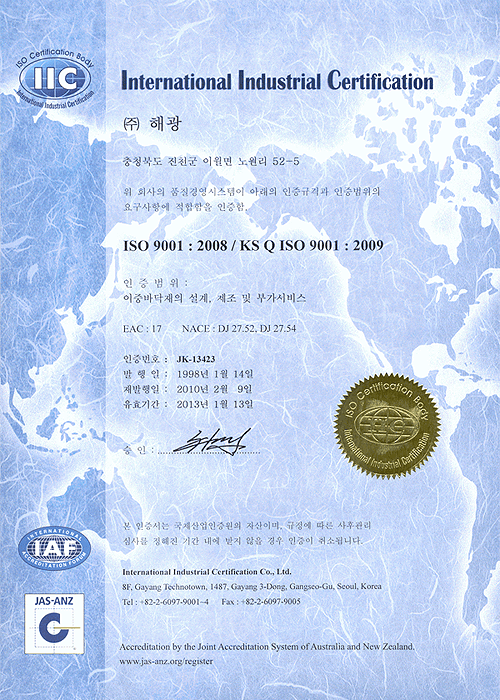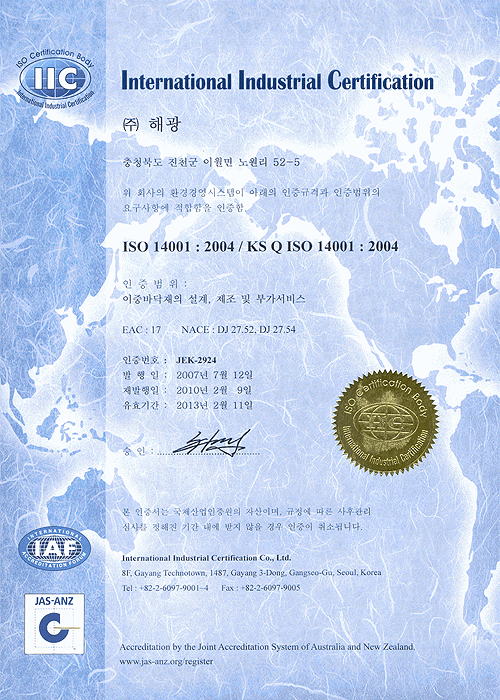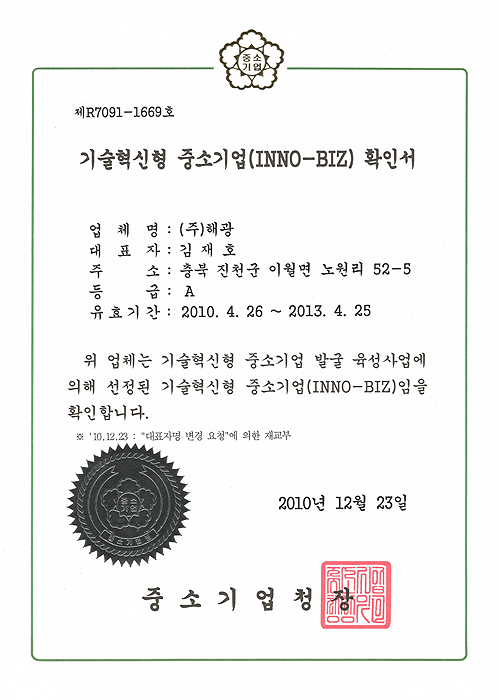 [Technical innovative small & medium enterprise]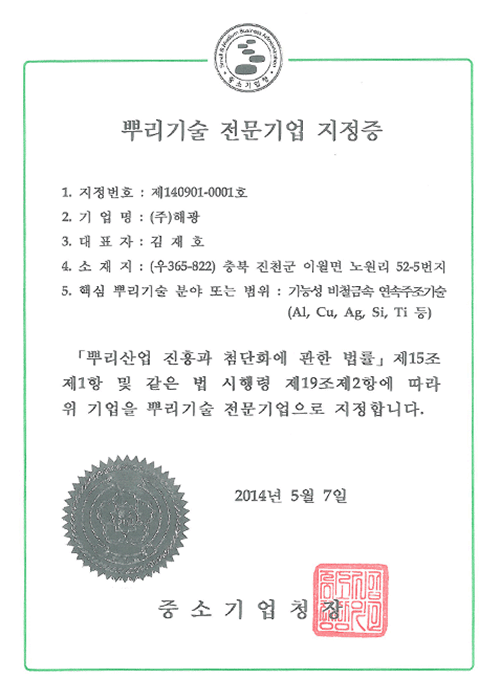 [Specialty Technology Certified by KPIC]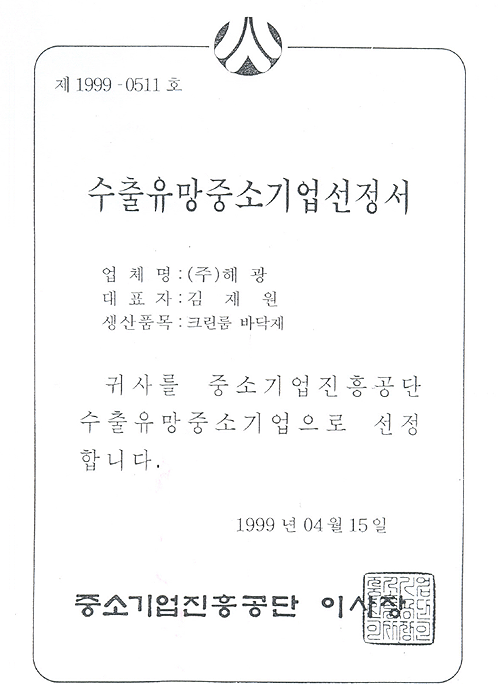 [Promising export small & medium enterprise]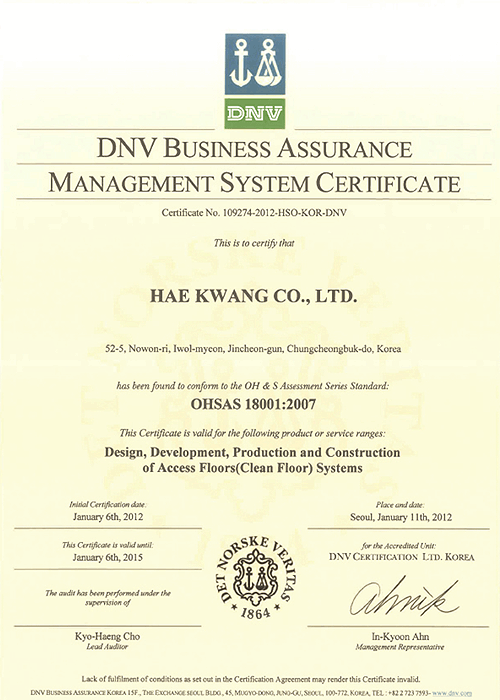 1. Quality management system
CEO upholds coordination between divisions so that technology developed by R&D center shall be applied equally throughout divisions (including Field Division) and QA/QC team. Also, we established diversified quality management system to resolve any problem at the field as promptly as we can.
2. Quality / Environmental policy
Customer satisfaction, quality satisfaction: Customer Satisfaction and quality improvement with eco-friendly management
As for a quality / environmental policy, all employees at HAEKWANG must aim for "customers satisfaction and quality improvement and achieve them with constant quality improvements and eco-friendly management" the employees fully understand and comply with the policy in order to maintain, develop and improve quality / environmental management system which should conform with the condition anticipated in ISO 9001, ISO 12001 and OSHAS 18001. Also, HAEKWANG employees must make their best efforts to manufacture products that are fulfilling customers' satisfaction.
3. Quality / Environmental goal


Quality
improvement by
strategic quality
management

Customer's
satisfaction by
quality
improvement and
quality assurance

High quality and
low production
cost with
implementation
of quality system
and technology
improvement

Eco-friendly
management with
continuous
environmental
improvement